We are the Roland Zimmerman Family, a musical ministry from Lancaster County, Pennsylvania. We perform gospel music in the bluegrass, old-time country, and folk styles of music with an Anabaptist Christian perspective. We call our music: "Down Home" gospel music.
We have officially been known as the Roland Zimmerman Family since 2004. We are available to perform weekday evenings, weekends, and holidays. We do a limited number of weekday daytime programs. We perform on a freewill basis. Photos and recordings can be purchased at our concerts. Free booklets and tracts are also available.
We are not entertainers; we are simply disciples of Jesus Christ with a passion for furthering His kingdom. It is our desire that the saints of God would be strengthened and inspired and that sinners would see their need of repentance and salvation in Jesus Christ through this musical ministry.
Bios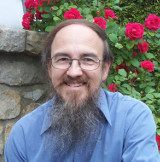 Roland sings and plays guitar and banjo at our performances. Roland has performed with various bluegrass gospel groups. In 1997, he started to perform solo at local retirement homes, using a vocal harmonizer to create harmony vocals to accompany himself. Roland produced, engineered and performed on 2 gospel music recordings during his solo performing.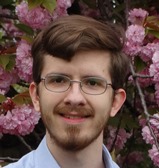 Ryan sings, recites scripture, plays guitar, mandolin, Q-Chord, pedal steel guitar, electric bass guitar, harmonica, and kazoo, and he provides rhythmic accompaniment on washboard, tambourine, spoons, paper bag, and sanding blocks. Ryan has been singing with his father since he was 2 years old. His musical interests were noticed when, as an infant, he got into his mother's kettle cabinet, and getting the smallest saucepan, he held it like a banjo, tapping on the copper bottom! He was encouraged to go onstage by personnel at a local retirement home when they found out that he likes to mimic his father by strumming a badminton racket around the house. In his first several appearances, he sang and strummed the racket! We soon bought him a guitar.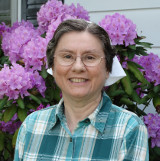 Rhoda sang and recited poetry until her death in January 2018. Her smiles and outgoing personality are missed by all.